Our Clinical Advisory Committee is made up of multiple senior National Dental Care group dentists, and practitioners from each State; ensuring the best practice in training and implementation.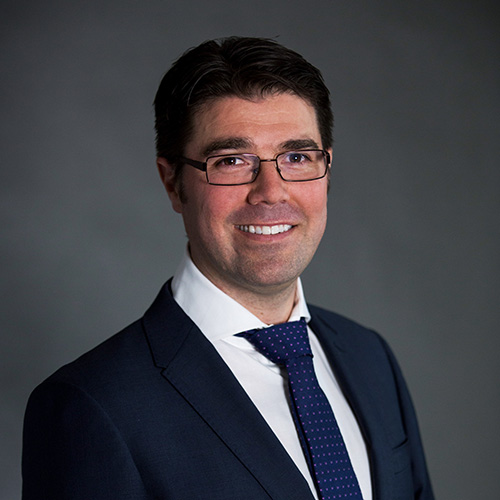 Dr Antony Benedetto - Clinical Advisory Clinical (CAC) Chairman and Dentist (National Dental Care, Erina)
CAC Chairman, Dr Antony Benedetto, guides the committee as they regularly share advice on patient needs and clinical direction to National Dental Care's executive team. Antony, a lead dentist at National Dental Care Erina, believes the Clinical Advisory Committee provides vital clinician input to senior management as well as reassurance to dentists that patient outcomes are at the forefront of organisational planning. Antony obtained a Bachelor of Medical Science and a Bachelor of Dentistry from the University of Sydney and undertook further studies with an implant course in Cambodia and an exchange program in Japan. He has practised as a dentist for the past decade in Tamworth, Taree, and the Central Coast. Antony has also completed many Continuing Professional Development courses, with a particular interest in CAD/CAM digital dentistry. Antony enjoys helping people and finds solving their dental problems very satisfying. He performs a wide range of dental treatments, which means patients can have most of their concerns addressed in-house.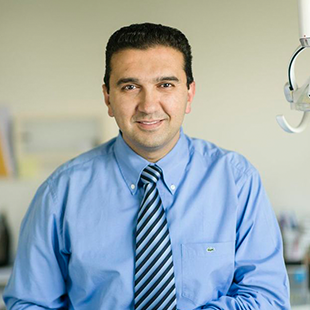 Dr Nasr Bachawaty - Lead Dentist (National Dental Care, Keilor)
CAC Victoria representative, Dr Nasr Bachawaty, is the Lead Dentist at Elite Dental, Keilor (part of National Dental Care). He has managed that practice since 2009 and has practised dentistry for 20 years. Nasr became the Victoria Clinical Advisory Committee representative early in 2018, to speak for the growing number of National Dental Care practices in the state. Nasr sees the Clinical Advisory Committee's role as vital to creating balance, bringing the clinician's perspective on the human side of operations to the executive team. Nasr trained at the University of St Joseph in Lebanon. Since then he has worked in his own clinic and managed private sector clinics in Lebanon and Australia. He has worked in all areas of dentistry and likes making people look good, feel good and stay healthy with great oral hygiene habits. Nasr particularly enjoys aesthetic and restorative dentistry for its ability to give people back their confidence, with procedures like full-mouth restorations.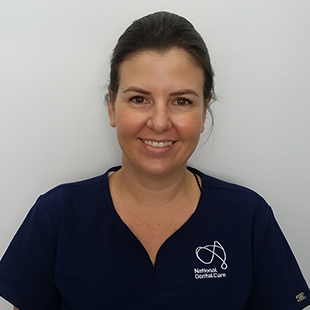 Dr Jillian Fisher - Lead Dentist (National Dental Care, Chermside)
CAC Queensland representative, Dr Jillian Fisher, is the Lead Dentist at National Dental Care, Chermside. She has worked at Chermside for the past two years and prior to that at Brisbane's Post Office Square practice for three years. Jillian believes it is an honour to have a voice in the Clinical Advisory Committee, which considers all perspectives and encourages robust discussion. Jillian is proud to bring the views of her Queensland cohort to the group and the executive team. Jillian's parents are dentists and she was a part-time dental assistant at 14, then a hygienist and therapist. She graduated from Griffith University in 2012 with first-class honours and worked for an orthodontist and a prosthodontist in her first two years out. Jillian is passionate about treating special-needs patients in general anaesthetic theatre in the practice. She sees their personalised care with the same practitioner as vital for reducing anxiety associated with hospital admissions.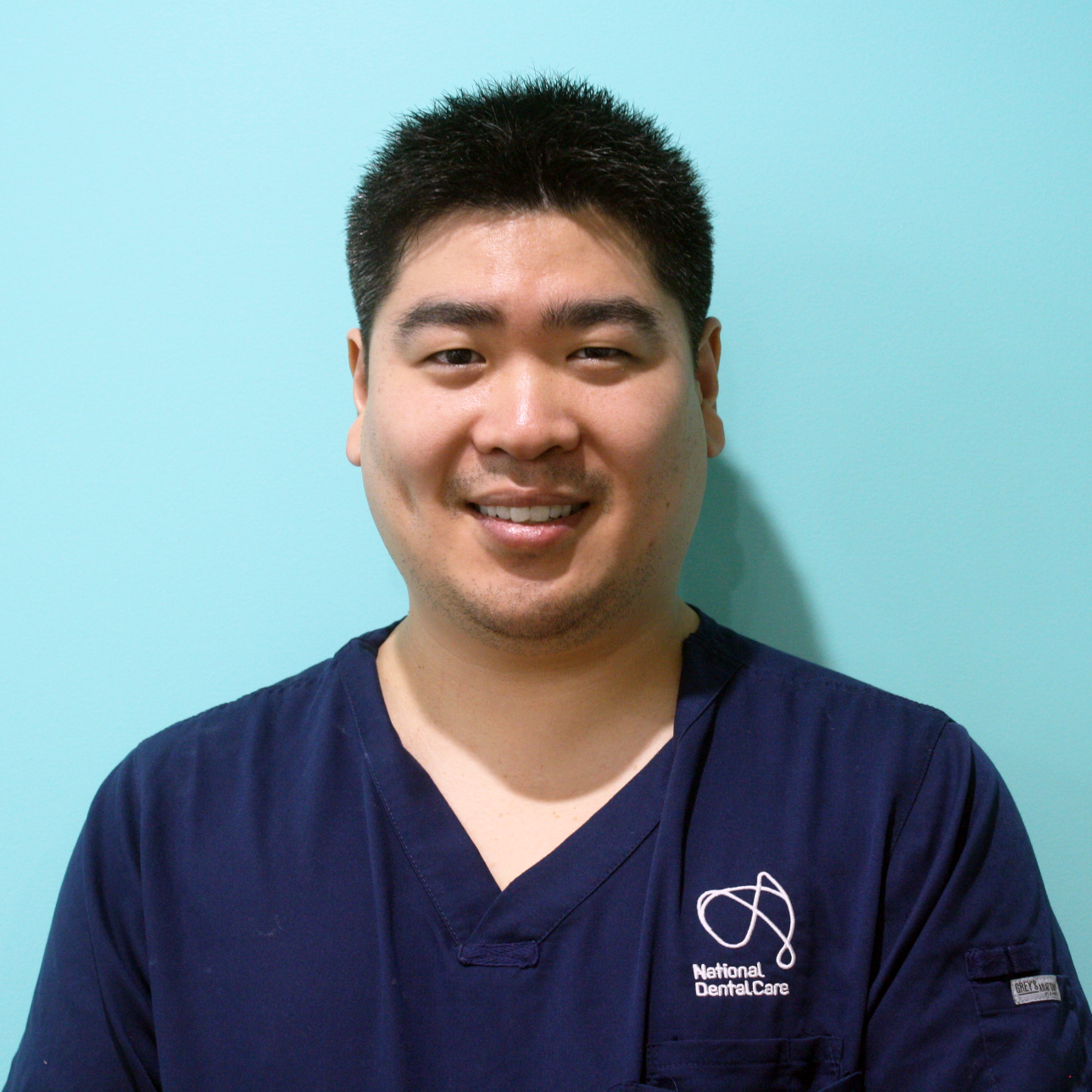 Dr James Min - Lead Dentist (National Dental Care, Darwin)
CAC Northern Territory Representative, Dr James Min, is the Lead Dentist at National Dental Care, Darwin. After making the move to Darwin in 2013, James has serviced the NT for almost 5 years and has formed a great reputation and is highly sought after. He takes tremendous pride in his work as he provides treatment to all of his patients in a conservative and meticulous manner. James is always keen to expand his knowledge and enjoys learning to use new equipment and technology. Whilst enjoying all facets of general dentistry, James has a keen interest in restorative and cosmetic dentistry, prosthodontics, and oral medicine. James has a goal of making a patient's visit to the dental surgery a relaxing and comfortable experience, whilst walking away with a smile. During his spare time, he enjoys travelling and DIY projects and is a car and sports enthusiast.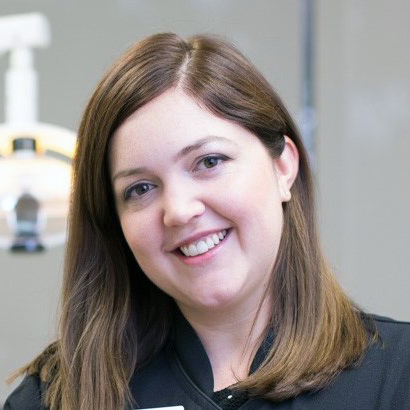 Dr Sarah Caruso - Lead Dentist (National Dental Care, Mawson Lakes)
CAC South Australia Representative, Dr Sarah Caruso, is the Lead Dentist at National Dental Care, Mawson Lakes. Sarah has wide-ranging experience in all aspects of general dentistry with extensive further education and interests in cosmetics and smile makeovers including implants, veneers, and clear aligner orthodontics. She is also at the forefront and skilled in the latest advances in minor oral surgery (extractions), laser dentistry, root canal therapy and digital ceramic restorations and smile design. Sarah is a member of the Australian Dental Association federal and SA branches, and a past supervisor at the University of Adelaide Dental School. She has also contributed to oral health programs and education in both Cambodia and Vanuatu as a volunteer dentist and educator. Sarah has a caring and approachable manner, she has lived and worked in the northern suburbs of Adelaide all her life. She is married to Adrian (a physiotherapist) and has a young daughter called April. In her spare time, she loves exploring new places and nature with her family and her spaniel Stella.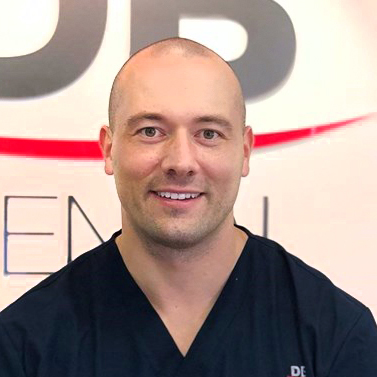 Dr Alex Poli - Lead Dentist (DB Dental, Melville)
CAC Western Australia Representative, Dr Alex Poli, is the Lead Dentist at DB Dental, Melville. Dr Alex Poli migrated from the United Kingdom to work with DB Dental and is a general dentist with a special interest in implants. In recent years he has also focused on Invisalign, and been helpful in supporting training to other dentists in Perth, Western Australia. This sparked his greater interest in clinical contributions and education. He sees the Clinical Advisory Committee as a way to contribute a fresh perspective to dentists across Australia.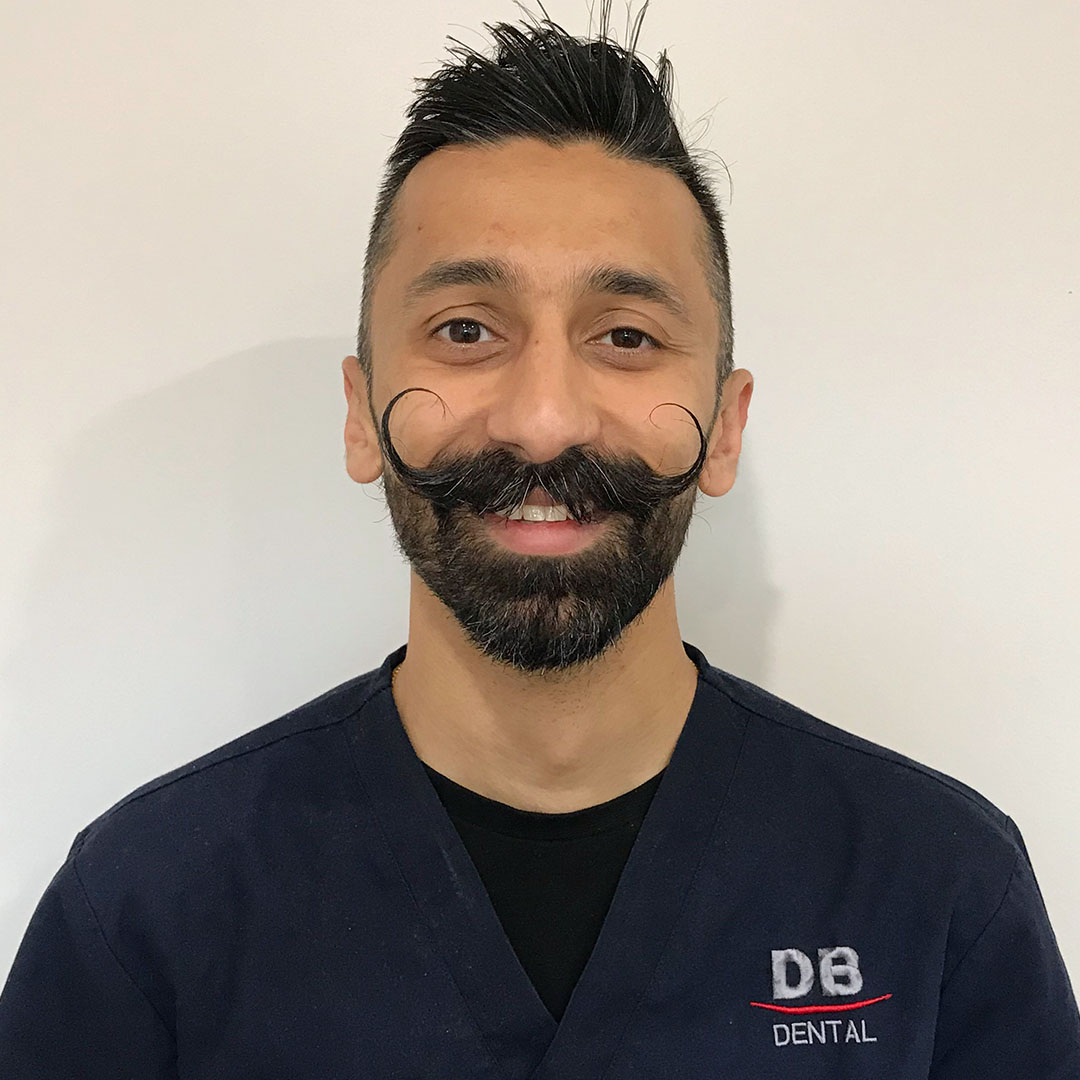 Dr Rohit Chaturvedi - Lead Dentist (DB Dental, Claremont)
CAC Western Australia Representative, Dr Rohit Chaturvedi, originally from the UK, graduated in Medicine (BMBS) from the University of Nottingham in 2006, embarking upon a surgical training pathway completing his exams for Membership to the Royal College of Surgeons Glasgow in 2010. He then gained admission to the prestigious 3 year Dentistry entry program for medical graduates at Kings College London. In 2014 Rohit moved to Perth and became a member of the team at DB Dental (National Dental Care) Claremont in Western Australia. He enjoys all aspects of general dentistry with interests in digitally driven treatment planning, Invisalign clear aligners, aesthetic treatments and health coaching (specific to intra oral health). Dr Chaturvedi presents lectures on Invisalign treatment and intra-oral scanning in Australia, New Zealand and the Asia Pacific Region. Outside of work Rohit has competed internationally at the World Beard and Moustache Championships with a career highest ranking of 8th in the world in the imperial moustache category and even provided a live commentary for ABC Radio from Austin, Texas in 2017. Rohit lives locally and is married with two children. In his spare time he enjoys playing soccer, competing in moustache competitions, travelling with his family and collecting urban and contemporary art.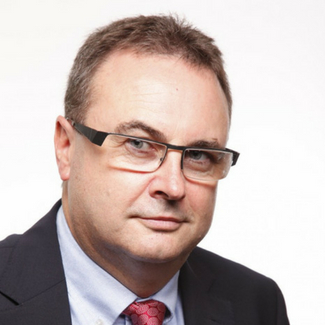 Dr Hugh Fleming - Lead Dentist (Hugh Fleming Dentistry, Mosman)
CAC New South Wales representative, Dr Hugh Fleming, is the founder of and Lead Dentist at Hugh Fleming Dentistry. He has a Bachelor of Dental Surgery, Post Graduate Diploma in Clinical Dentistry (Oral Implants), Associate Diploma in Medical Radiography. With over 30 years of experience in dentistry, Hugh brings to his treatments a vast knowledge base of what is proven and correct in all facets of dentistry whether it be general, restorative work or more complex cosmetic or dental implant surgical procedures. When he isn't busy practising dentistry, he can often be seen at Nippers on Balmoral Beach with his wife Larissa and daughter Charlee or going for walks with his chocolate Labrador Elvis.